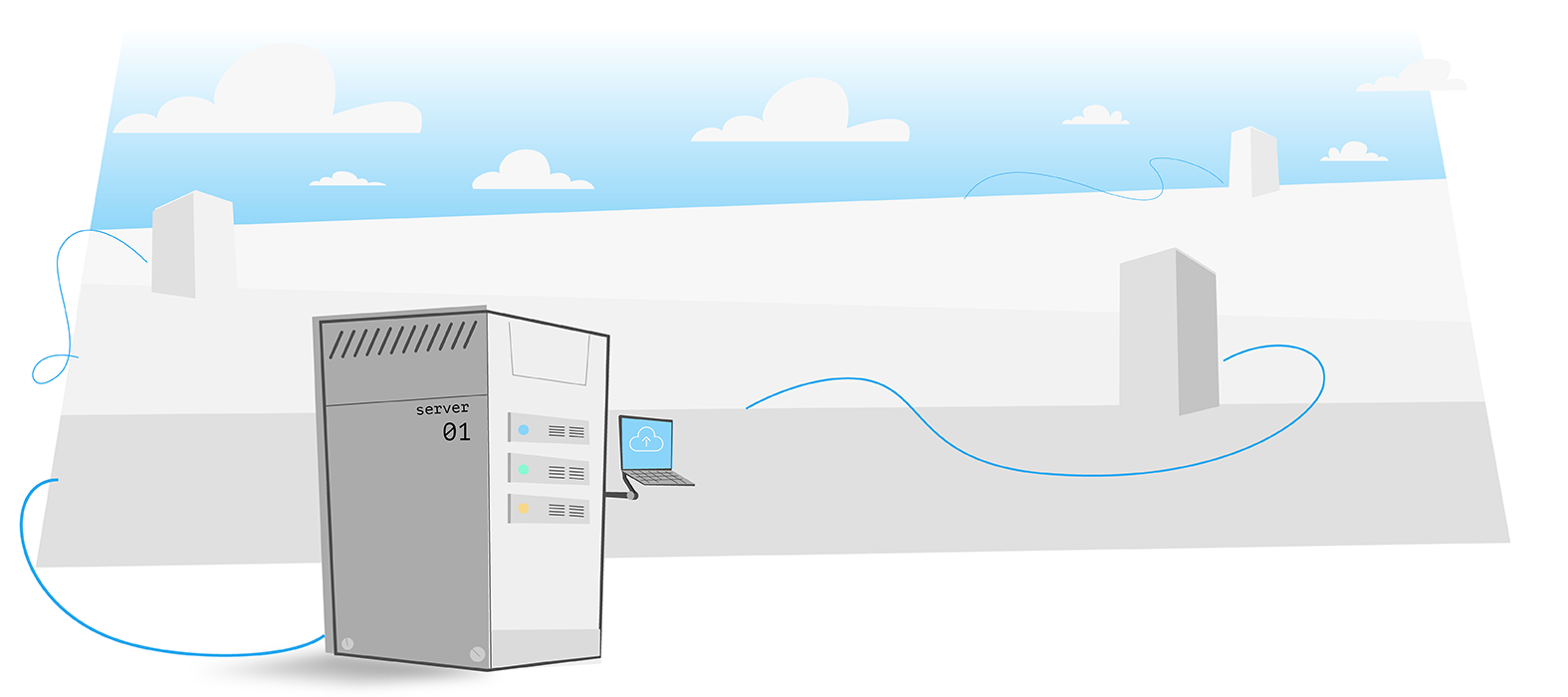 Cloud backups have become the most popular (and cost-effective) way for companies to keep their data safe in the last few years. And yet, a lot of businesses are fighting this trend. Some are doing so out of the sheer reluctance to embrace change, while others mistakenly believe that they are better protected with tape backup drives and other in-office solutions.
If you fall into either of those categories, we want to tell you that now is the time to start thinking differently. Switching to a cloud backup system makes your business and its data much, much more secure.
Take a look all the backup features we offer and give us a call.
How We Can Help
Cloud Backups Get You Working Again Faster
It's not unusual to find that, after an incident in which data is lost, a company is unable to retrieve or use their own backups. In contrast, our cloud backup systems are tested and validated regularly. We have set procedures designed to get you back up and running as quickly as possible, so you can be online at full strength and back to profitability much faster than you would otherwise.
Available Modules
»

Microsoft SQL Server

»

Microsoft Exchange Server

»

Microsoft Active Directory

»

Microsoft Office 365
Backup Schedule
»

Daily

»

Weekly

»

Monthly

»

Yearly

»

Multiple Schedules
Encryption Algorithm
»

128-bit / 256-bit

»

Configurable by end-user

»

TwoFish

»

Tripe DES

»

AES
Applicable OS Platform
»

Windows Server 2000-2019

»

Windows PC Windows XP - Windows 10

»

Redhat Linux 6.0 and above

»

Mac OS X v10.2 and above

»

VMware ESXi

»

Microsoft Hyper-V

»

Virtuozzo

»

IOS

»

Android
Additional Options
»

Active Protection

»

Disaster Recovery Cloud

»

Run custom OS commands before/after a backup job

»

Filter files by extensions

»

Filter files/folders by any user-defined patterns

»

Logout reminder

»

Offline backup reminder

»

Local copy

»

Web restoration

»

Progress bar during backup
Retention Policy
»

Simple by days/jobs

»

Advanced by weeks, months, quarters, and years