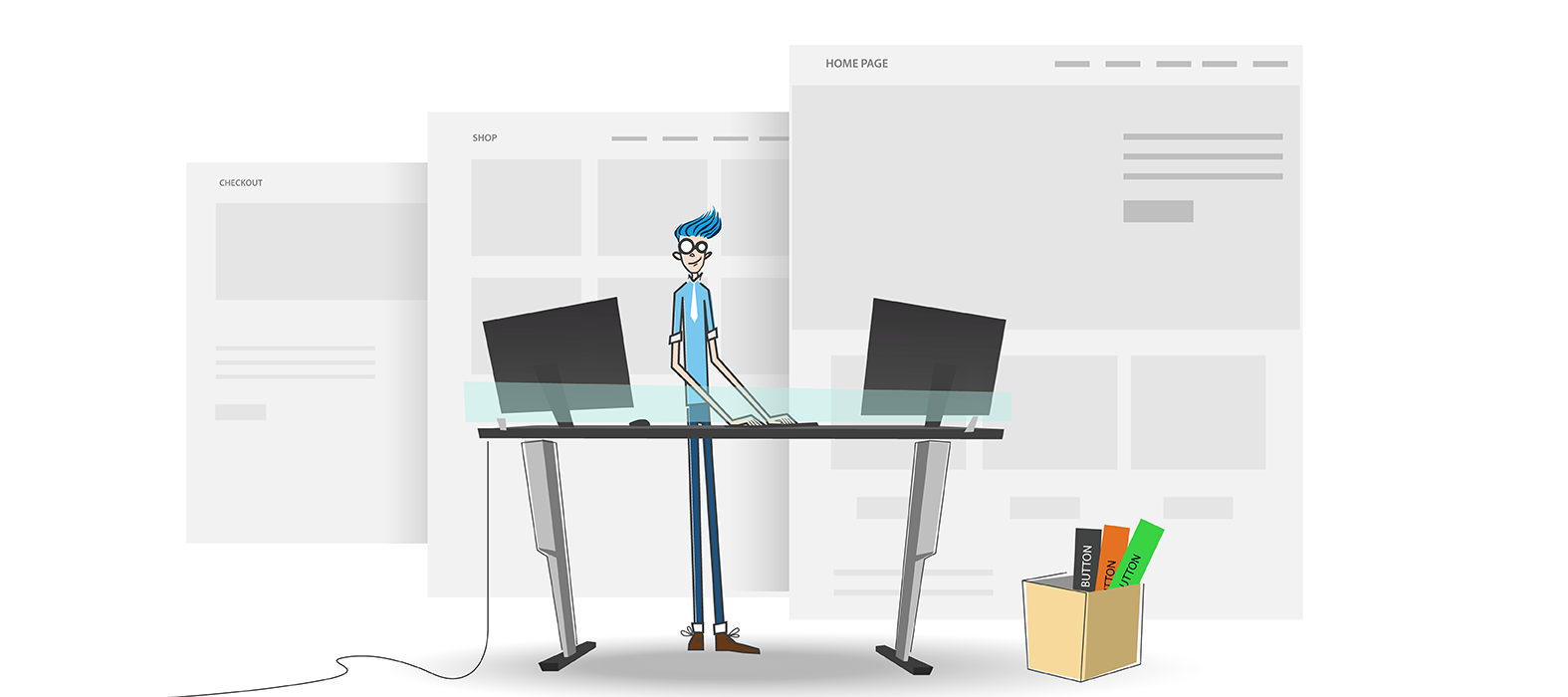 In today's digital world and technology driven era, your business is expected to have a wow presence, not just a web presence. Your website exists to make a profound impression on your customers, provide a great user experience, set yourself apart from your competition and build your customers' confidence in your company.
An eye-catching custom-branded website powered by a great user experience and captivating website design (aka the wow-factor) adds instant credibility to your organization. As your site is often the first chance your customers get to learn about your organization, you may never get a second chance to make that first impression.


How We Can Help
You love great things... We make great things!
Let us add some pow and create a website solution that sets you apart from your competition. We create cool and purposeful websites ranging from simple to large scale professional ecommerce systems with all of the bells and whistles. Our passionate team will create clean, captivating and easy to use web interface designs that result in an exceptional experience to any potential customer visiting your site.
Get in touch so we can build you a website that reflects your organization's personality and supports your online marketing goals.
define website requirements & objectives
develop site architecture
develop wireframe
develop content (provided by client)
graphic design 1 page + 1 internal page
define database or ecommerce requirements
database or ecommerce design
build prototype home page + 1 internal page
build out all other web pages and components
test, debug, fine tune & final modifications
»

Adobe Photoshop

»

Adobe Illustrator

»

Adobe Dreamweaver

»

Animations

»

User Interface Design
»

XHTML/DHML/HTML5

»

CSS/CSS3

»

JavaScript/jQuery

»

WordPress CMS

»

WooCommerce Storefront
»

Bootstrap

»

Responsive/Adaptive Design

»

Microsoft Access Database

»

Microsoft SQL Server Database

»

Database Architecture