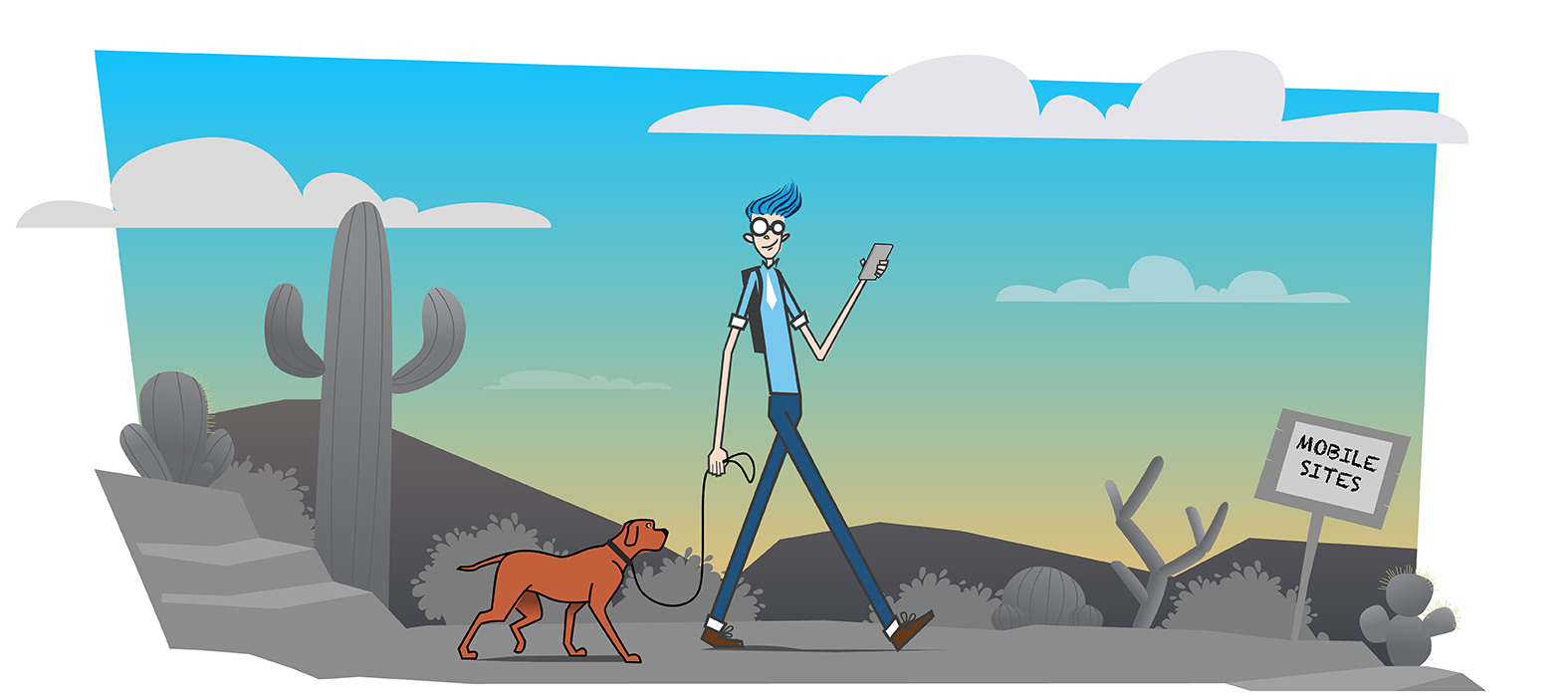 Not all of us are like mad scientists when working on our computers. Some of us are technology geeks, sure. These days, thanks to technology, we work smarter, not harder, when it comes to using time and energy. Mobile devices are utilized to stay connected with our team and clients in the most efficient manner.
So why not give your site a boost by making your website mobile friendly? Studies say you can gain 40% more website visitors with a higher conversion rate if you have a well-designed mobile-friendly website.
How We Can Help
Let's do a win-win!
There is no need to reinvent the wheel in order to have your site function optimally on mobile devices. Your existing site can be redesigned using responsive design, or we can use adaptive programming to develop a separate mobile site. Either way, the development of a responsive or adaptive site follows a similar process as a standard site.
We love to combine creative development with mobile technologies, so producing a mobile site that allows our clients to shine is like having the best of both worlds. Not only do we take into consideration the branding and design of your website, but we look at the big picture as well.