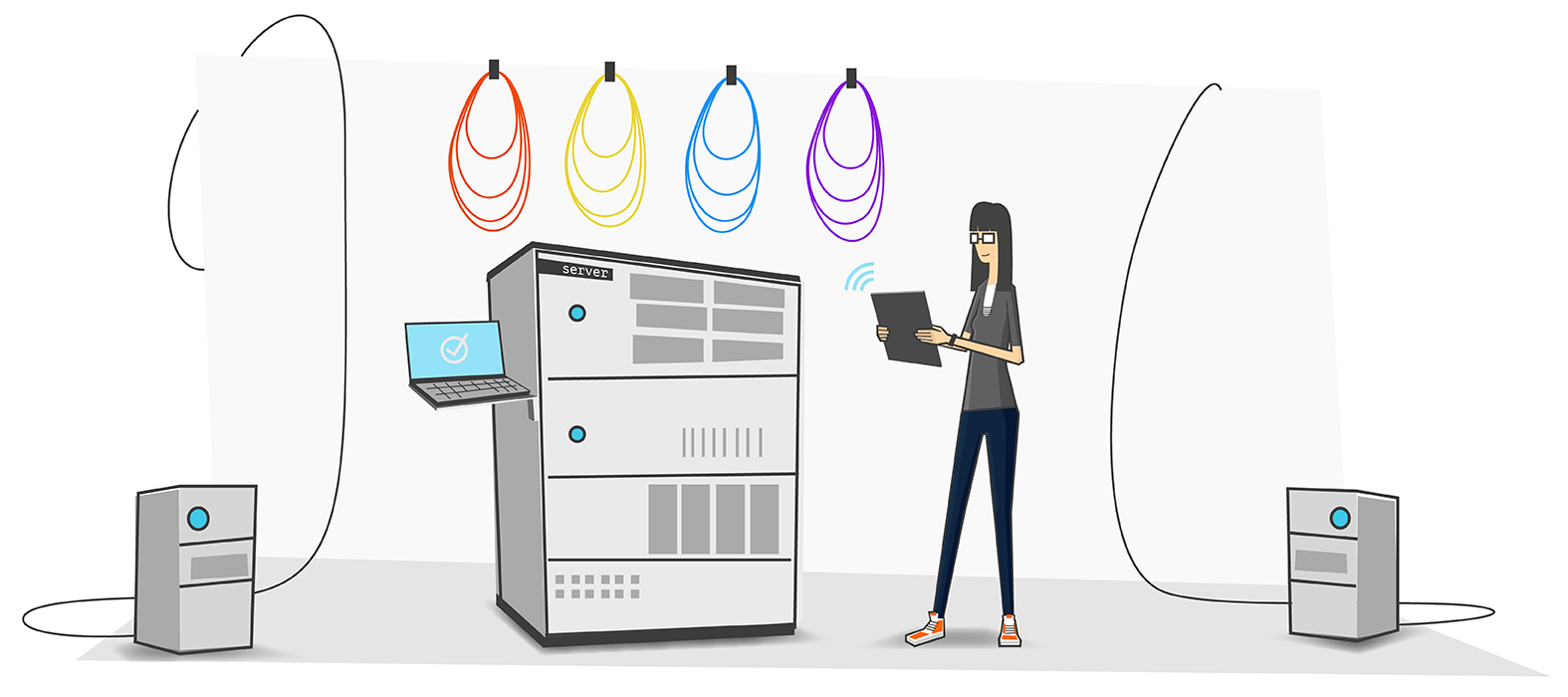 After decades of experience in the information technology industry, we understand what you care about! It is critical for a business to stay competitive and that means leveraging IT. As software systems are only as effective as the computer networks that they run on, reliable yet innovative technology has become the backbone of every company. You rely on technology in order to grow your business successfully.
Realize that today's businesses don't just rely on technology - they leverage technology and are rapidly upgrading their computer networks regularly to meet the challenges of today's fast-changing and complex business environments. Not to worry! If you feel like you are getting stuck in the growing pains for your IT department and users alike, give us a shout. We want to be your tech guru!
Take a look all the technologies we support and then give us a call.
Making A Positive Difference
Are you are worried whether or not another IT company is willing to work together with your IT Team on a solution? No fear! Our marvelous IT group gives a resounding: YES, WE CAN! We believe in collaboration and working together with your company as a team. Combining our IT expertise with yours will make a positive difference on many levels.
Just A Phone Call Away
Everything your business needs to run smooth and effortless is just a phone call away. Try us! As a Microsoft Partner since 1993 and one of Arizona's Top 25 Computer Networking Consultants, Kinetik IT is your choice for designing, installing, maintaining, supporting, administering and securing your computer network and infrastructure.
How We Can Help
We got you covered!
As a full service Information Technology Solutions Provider, Kinetik IT's amazing team of technicians offer a full range of network solutions for the Microsoft Windows and Citrix computer networks - from network design, installation, administration, maintenance, remote monitoring, managed services, security, and wireless network solutions to hardware and software installation and support. Our team in Phoenix, Arizona, consisting of Microsoft Certified Network Technicians and Computer Networking Professionals and Specialists, is powered by customer service and delivers cost-effective, leading-edge, turn-key network and I.T. support solutions. Supporting your technology needs in a way that makes a positive difference and enabling you to leverage technology is the driving force behind our company.
Managed Services
Managed Services is the most efficient way of pro-actively monitoring and maintaining your computer network. These network infrastructure management services are provided on a subscription basis. As a Managed Services Provider in Phoenix, we monitor servers, routers, firewalls, and other applications for our clients. We efficiently manage and protect your IT infrastructure networks, servers, applications, provide the resources to respond to emergency situations, and provide the ability to monitor your entire IT infrastructure 24x7. Kinetik IT delivers flexibility, reliability, and extensibility for IT performance management and analysis.
Service Levels
Preventive network maintenance on a monthly basis through:
»

Managed Services or on-site support

»

Emergency response to computer or network problems

»

As-needed network support (Break/Fix)

»

Network access from home or while traveling

»

IT Consulting Outsourcing
Cloud Services
»

Microsoft Office 365

»

Hosted Exchange Services
Network & Server Technologies
»

Network (LAN/WAN) Design, Configuration, Installation, Administration, Maintenance, Support & Troubleshooting

»

Network Infrastructure

»

Server & Hardware Virtualization

»

Server, PC Workstation, Desktop, Laptop & Help Desk Support

»

Server Move, Installation & Integration

»

Microsoft Exchange Server Hosting

»

Hosted Terminal Server & Server Farm Hosting

»

Voice & Data Cabling

»

Network Analysis & Assessment

»

Network Optimization & Expansion

»

Internet, Intranet & Email Implementation & Support

»

Antivirus Protection & Spam Filter Solutions

»

High-Speed Internet Access Solutions

»

Citrix Server & Thin Client Specialists

»

Firewall/Router Installation, Configuration, Maintenance & Troubleshooting

»

Remote Monitoring

»

Automated Data Backup

»

Disaster Recovery Planning & Implementation

»

Microsoft Access

»

Microsoft SQL Server

»

Microsoft SQL Reporting

»

Database Integration with Excel
Wide Area Network
»

Site-to-Site Links

»

Remote Access

»

Virtual Private Networks (VPN)

»

Wireless LAN, PDAs, Laptop and Internet Access solutions
Security
»

Network Security Audits & Security Policy Reviews

»

Computer Network Security Solutions

»

Wireless Network Security
I.T. Management
»

Software Licensing & Management

»

Network Assessment

»

Network Administration

»

Network Security

»

I.T. Staff Training

»

Office Automation